Professional home dental whitener for cosmetic use
This product is a home whitening system based on a sophisticated gel with a pharmaceutical grade purity and a pleasant mint aroma. The gel shows a consistency and an optimal adhesion to dental surfaces, thus allowing a gradual and uniform release of the active ingredient. The product is packaged in syringes. It also contains potassium ions that reduce any dental sensitivity. The pH of the product stands at the physiological value of ≈ 6.7 thus ensuring the protection of the enamel. The use of this product is under the control and supervision of the dentist. The product must be stored in the temperature range of 4-8 ° C.
Common content of the kits:
2 EVA sheets + 5 Application tips + color guide + Instructions for use + 5 whitening gel syringes of 3 ml specified as follows:
The Smile Soft 16% Carbamide peroxide - REF. CK16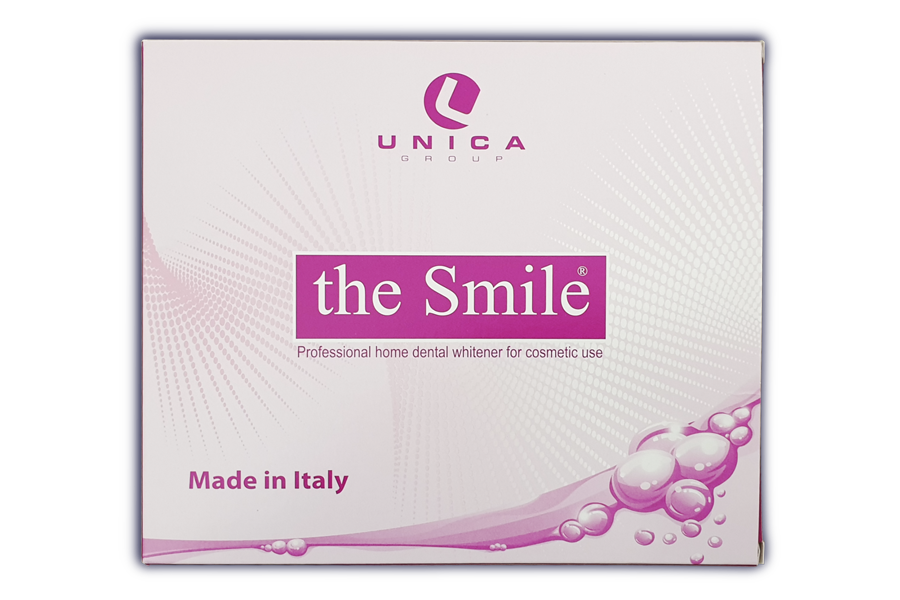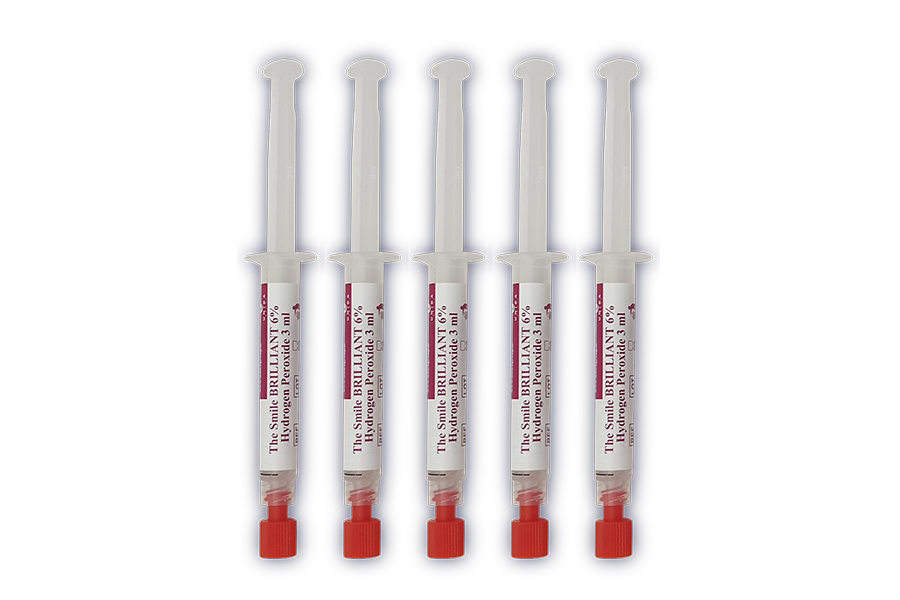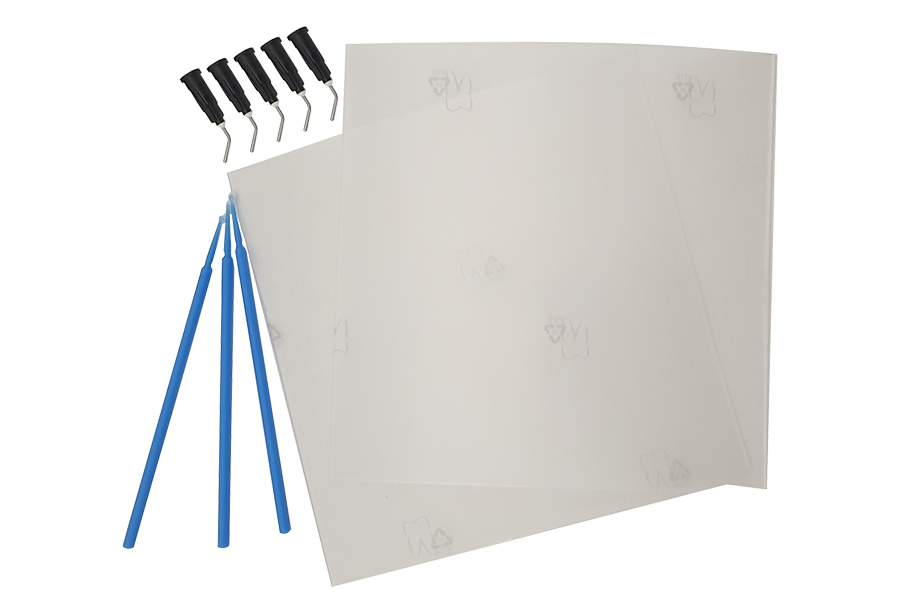 The Smile Brilliant 6% Hydrogen peroxide - REF. CK06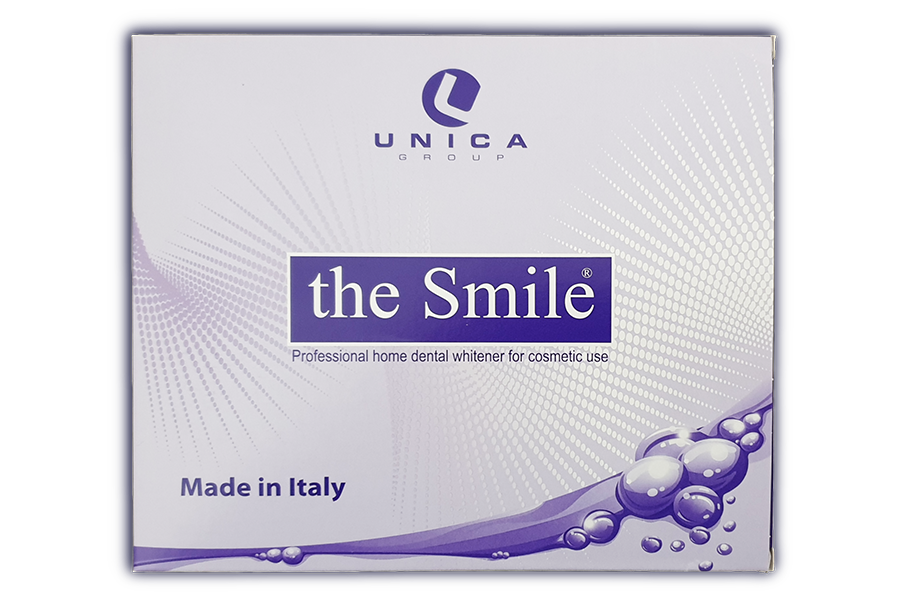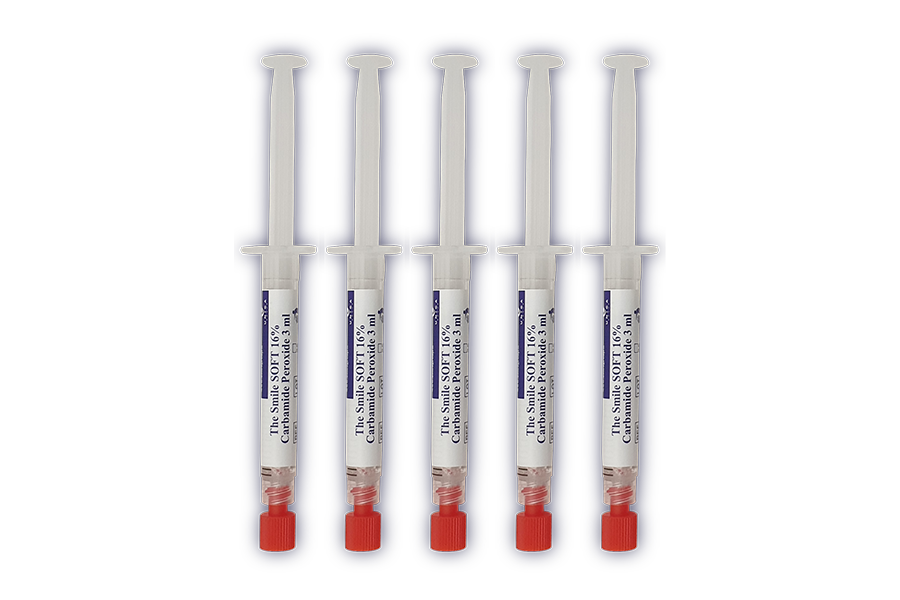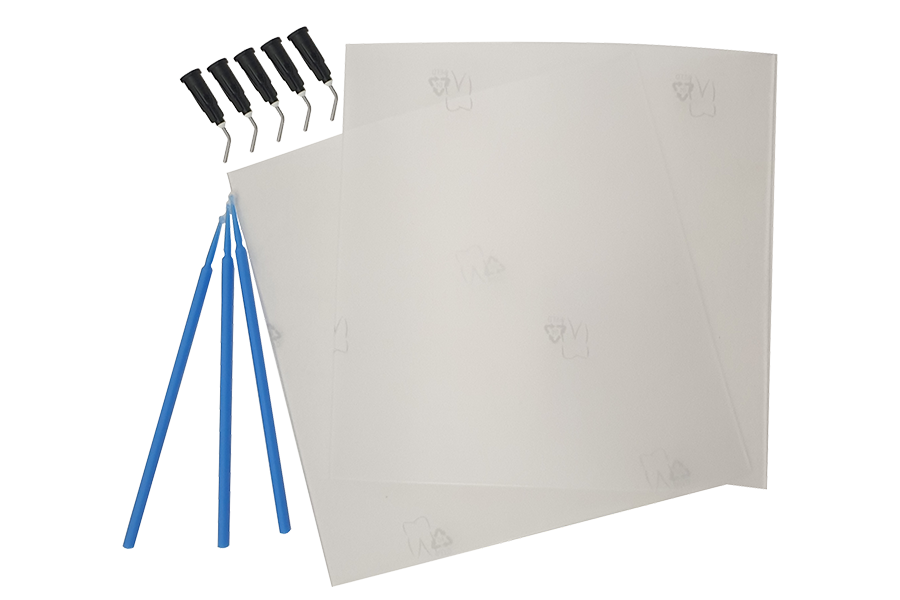 The product is used for the whitening of teeth that need a lighter and brighter color, under the supervision of the dentist.
top